The month of April brings April Fool's Day – the one day of the year when brands can create mischievous campaigns to fool their customers and get away with it.
From Brexit instigating an EU ban of Breton tops, to Heathrow's Terminal 5 being renamed after the royal baby's arrival, these companies have decided to follow tradition and capitalise on the event with some fake news of their own. Here are our top five:

The McDonald's saucy product that shakes up the nation
McDonald's launched their campaign on Twitter with the announcement of a new dip. The new product was set to be milkshake sauce pots available in vanilla, chocolate, banana and strawberry, to sit alongside their savoury dips of ketchup, BBQ and others.
With 13.2k interactions on Twitter, the new addition to the menu toyed with their customers' emotions, as McDonald's were able to capitalise on the trend of dipping salty chips into their milkshakes. This PR stunt sat well with the theme of April Fool's Day as it was believable by their many chip-dipping audiences and raised brand awareness.
We know it might be an acquired taste, but who hasn't dipped a salty chip into a shake?
FINALLY! ???? pic.twitter.com/v89REJTLXi

— McDonald's UK (@McDonaldsUK) 31 March 2019


British Transport Police ban nose-irritating foods on trains
A £2,000 penalty for eating smelly foods on trains was announced as a new anti-social behaviour legislation by the British Transport Police. The team created a webpage dedicated to the new ban on their website, stating different types of penalties that passengers could face.
Many angry tuna sandwich lovers were offended by the announcement on Twitter, as they thought it was "daft" to judge what smell is supposed to be offensive to the travelling passenger. The British Transport Police were quick to respond to some of their 5.6k interactions with a joking manner to highlight this "offence" as an April Fool's prank.
Fed up of having to endure stinky sandwiches and smelly snacks on trains?

As part of new anti-social behaviour legislation, those caught eating offensive food items while in transit could face a penalty fare of up to £2,000.

Check before you travel ???? https://t.co/kePXd0M6Yz pic.twitter.com/Or9LRThRsw

— British Transport Police (@BTP) 1 April 2019

Sainsbury's stocks rose-hued avocados that will "guac your world"
British supermarket chain Sainsbury's released a press release announcing to be the UK's first ever pink avocado retailer. They named it "Rosa-vo" and claimed they'd been working with a close supplier in Peru, describing it as a first of its kind.
Sainsbury's released the press release announcing the pink makeover aimed at foodie millenials to see how customers would react before placing a large order. The popular fruit (yes, fruit) has proven to be a widespread brunch ingredient amongst popular foodie locations. They explained that their limited-edition rose-hued avocados will go on sale to gage its popularity with consumers.
Sainsbury's did well with this April Fool's Day, as the pink avocado received widespread coverage from national papers including The Independent, The Daily Mirror, The Daily Express and more.
10/10 Sainsbury's, you capitalised on a poplar trend and struck the perfect balance between believable and ridiculous.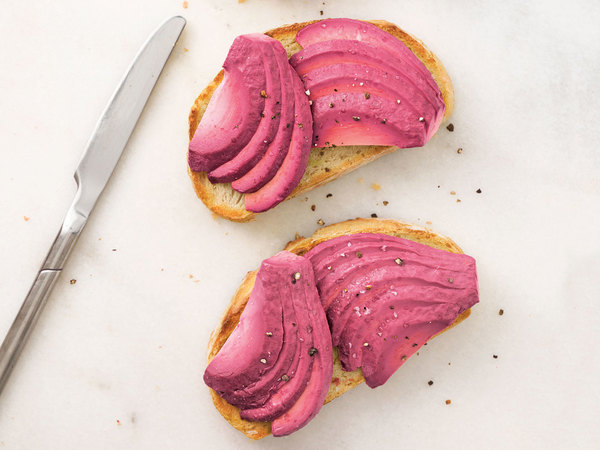 Link: https://www.independent.co.uk/news/uk/home-news/april-fools-day-live-pranks-jokes-2019-google-snake-uber-a8848671.html

Heathrow airport renames terminals in honour of royal children
Heathrow Airport issued a press release stating that Heathrow is set to rename its four terminals as the country prepares for the arrival of the new royal baby. According to the press release, the newest terminal, Terminal 2 will be debuted with its new name following the baby's arrival in spring.
Terminal 5, which is the busiest terminal with 89,000 passengers, will be renamed Prince George, Terminal 4 will be named after Princess Charlotte and Terminal 3 will be renamed as the youngest arrival, Prince Louis.
Heathrow airport said in preparation of the arrival, that they will be re-branding hundreds of signs, navigation apps, welcome signs on roundabouts and briefing all taxi drivers of the changes by Easter.
Of course, this huge sudden change was orchestrated by Heathrow as an April Fool's Day story with a statement in the notes to editor's section of their press release reading, "these signage changes are an April fool's story". Smart and sneaky, Heathrow, proving that April Fool's Day engagement can be generated by traditional news stories alone.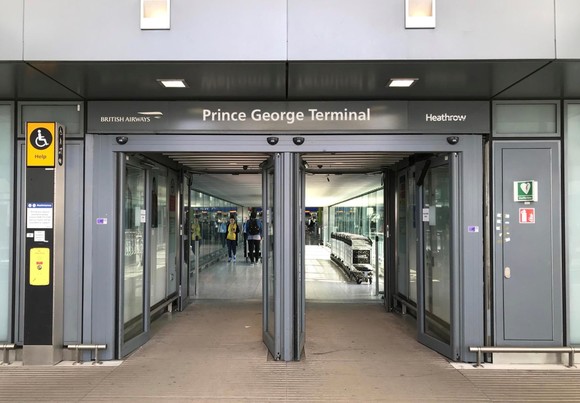 Link:http://mediacentre.heathrow.com/pressrelease/details/81/Brand-News-22/10896

Boden's Breton tops are the latest losses of Brexit
Clothing brand Boden announced that due to Brexit, a new EU rule states that any person owning a Breton top will need to pay an EU shirt license to wear one, otherwise they may face a 1,000 euro fine. The retailer offered a complimentary service called 'the Bret-off' helping any customer that owns one of their French-inspired tops, to have the stripes removed and sent back to them stripe-free.
The campaign included a breaking-news story video posted on Boden's Twitter explaining the ban with a statement from the Boden's founder, Johnnie Boden. At the end of the video Johnnie Boden holds up a t-shirt with a URL printed on the back that takes you to a page on their website headlining "Only joking".
With 6.9k views on the video and 150 interactions from their amused customers on Twitter, this low budget and simple tactic that was executed was an excellent PR stunt based on the topical discussion of Brexit.
Boden's Breton tops are synonymous to the brand and this stunt created an effective way to promote their products and amuse their customers in the middle of UK's heated Brexit discussions.
Well done Boden.
BREAKING NEWS: The latest casualty of the upheavals in Europe? Our beloved Bretons. Watch the video to find out what to do if you own a (now illegal) Breton. pic.twitter.com/8YxM0G1wGX

— Boden (@Bodenclothing) 1 April 2019
Want to stage your own sneaky April Fool's Day prank next year and need our help? We'd love to hear from you. Drop us a line at hello@cobbpr.com.