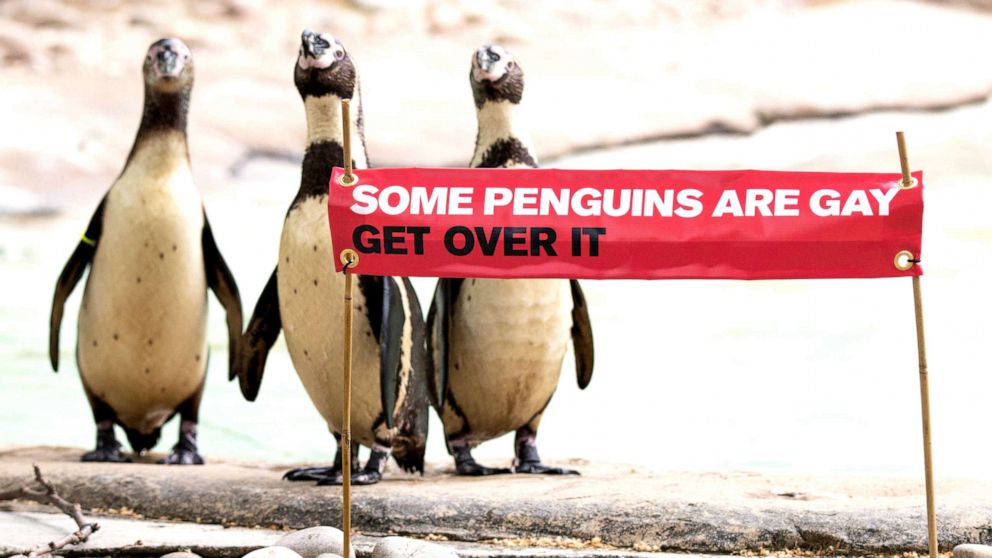 From the return of the dancing Evian babies to Pride's famous penguin duo, PR campaigns in June did not disappoint. Here are our favourite five from Cobb HQ.
The UK's first meat-free butchers
Ahead of #WorldMeatFreeWeek, Supermarket chain Sainsbury's opened the UK's first pop-up "meat-free" butchers in London. As well as selling plant-based alternatives, there were also recipes and guidance on how to cook vegetarian and vegan meals. A few of their veggie/vegan products include Sweet & Smoky BBQ Pulled Jackfruit, Moroccon Vegbab and Shroomdog Sausages.
Sainsbury's has registered a 65% increase in their plant-based meat sales annually, with the numbers climbing each year. Likewise, over half of the country's population are reducing their meat consumption according to a recent YouGov poll.
Capitalising on the growing veganism trend and using data to inform their marketing activity meant that there was widespread coverage of the initiative and we love the real-life element. Who knows, maybe that's the future of the high street…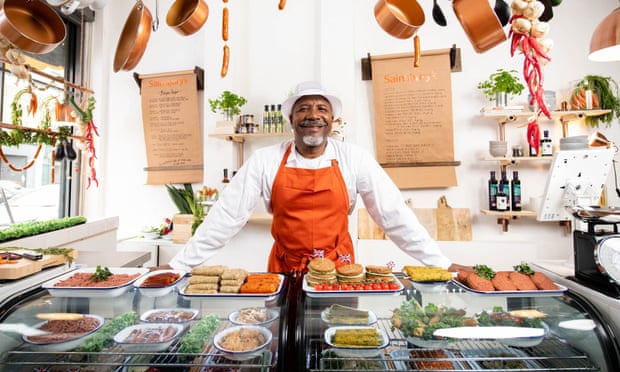 IKEA-onic living rooms
IKEA's new ad campaign titled "Real Life Series", shows recreations of three iconic TV living rooms in order to capture the imaginations of consumers in the United Arab Emirates. In a press release, the Swedish furniture retailer sent out three mocked up living rooms modelled after TV's favourite shows – the iconic pink wall and orange sofa as seen on the 'The Simpsons', Monica's purple living room as featured on 'Friends' and the fairy-lit living space from Netflix's 'Stranger Things'.
The three featured rooms will appear in some editions of the IKEA catalogue and will be brought to life at IKEA stores in the Middle East. IKEA's campaign aims to show off their range of products as a marketing tool to reach global audiences.
This was an excellent campaign, loved by many, that proves traditional news stories can generate a high reach and engagement. Whilst the campaign was initially created for the UAE, it captured attention globally showing that when you choose a theme that resonates internationally, brands can reap serious rewards.
My favorite creative ideas make me jealous

I'm unbelievably jealous of this idea from @ikea to use their products to recreate famous living rooms pic.twitter.com/x9lqtOMCyd

— Matthew Kobach (@mkobach) May 29, 2019
The babies are back
Evian's iconic rollerblading advert debuted the babies more than 10 years ago. Last month saw the return of the babies singing a hip-hop rendition of Jungle Book's "Bare Necessities" in a short movie, ending with the baby throwing the plastic bottle into a recycling bin.
The brand's 45-second video continues to spread Evian's ongoing "Live Young" messaging, which according to the brand, 'reminds us that living young is about making conscious living choices'. Already gaining over 3.1 million views on YouTube and 76.3k views on Instagram, it's safe to say the Evian babies are back by popular demand.
This creative campaign highlights the brand's new ethos in becoming a circular brand and aiming to increase consumer recycling rates. The campaign supports Evian's commitment to making 100% of its bottles out of recycled plastic by 2025.
We're very proud to announce that our evian babies are back, and they're louder than ever. All you gotta do is watch, listen, ❤️, and live young.#evian #Liveyoung #Babybarenecessities https://t.co/nRC4wLD8Yq

— evian (@evianwater) June 11, 2019
"Lovers, don't spread the hate"
Marmite's communications agency Adam & Eve DDB, won Gold and Silver at Cannes Lions 2019 with their 'Lovers, Don't Spread the Hate' campaign. The Love it or Hate it campaign embraced the truth that Marmite is a strong flavour, which splits the nation 50/50.
In doing so, it created a campaign for those who hate and love the product by using breakfast time imagery of marmite dripped and contaminated with other breakfast condiments such as butter, marmalade and honey, stating "lovers, don't spread the hate".
We love the striking visuals (not as much as actual marmite) and think the simple concept works brilliantly.
@marmite lovers rejoice! Last night we scooped up 3 Silvers and 3 Golds at @Cannes_Lions for our 'Lovers, Don't Spread The Hate' campaign in Outdoor and Print & Publishing. What a cracking start to the week! #CannesLions2019 pic.twitter.com/HIkgqld6xh

— adam&eveDDB (@aandeddb) June 18, 2019
LGBT Penguins
ZSL London has recently announced a pride makeover for July 5 to celebrate Pride and the team have invited their colony of 93 penguins to join in on the celebrations.
Penguin Beach is home to the zoo's most famous same-sex couple, Ronnie and Reggie. London Zoo released images from the beach this week sharing signs made by ZSL's zookeepers stating, "some penguins are gay, get over it".
The penguins received widespread coverage from national and international papers including BBC, CNN, The Independent and more. A great, simple installation from London Zoo with a strong message that also promotes their Pride.
Next week's #ZSLZooNights will be getting a #Pride makeover and our #penguins are joining in on the celebrations! ????????️‍???? Learn more about our Pride-themed activities at the Zoo & how you can join in: https://t.co/G62kM4oKGA ❤️???????????????? #PrideInLondon #ZooLife @PrideInLondon pic.twitter.com/zIFBFurnuR

— ZSL London Zoo (@zsllondonzoo) June 26, 2019
Seen a PR campaign that you think is 10/10 or need help launching your own? We'd love to hear from you. Drop us a line at hello@cobbpr.com.