In June 1995, I said goodbye to my journalist pals in Fleet Street and eased myself into the world of public relations.
In reality, it was a world I knew little about. But as I plough through my 25th year in this sector, I am still in business and have a fantastic team of colleagues who have the skills I lack and help me hide my numerous inadequacies.
Cobb PR has a 10-strong team in Eastbourne and Brighton, while our digital marketing agency, Cobb Digital, is 15-strong after just seven years.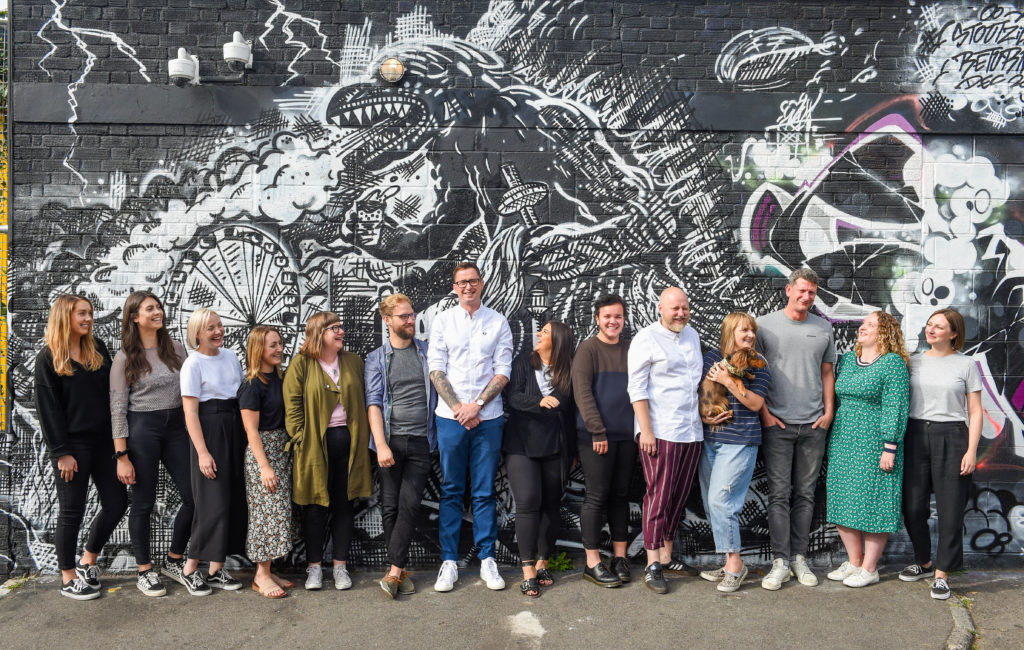 I consider myself hugely fortunate as I still enjoy my work. I am out and about around the county most days, meeting a mix of people from all walks of life. One day I might be down a sewer in Brighton, the next I might be at a council meeting in a picturesque Sussex village.
The best aspect of my work is dealing with a wonderful group of clients. Shopping centre owners, inventors, one-man bands and large multi-nationals.
In the early days, I wasn't too choosy about the companies and individuals I worked for. I needed money to pay the bills and to put food on the family plates.
One of our clients was jailed for VAT fraud owing Cobb PR – and many others – a shed-load of money. Another "client" turned out to be a con-artist who smooth-talked his way into the wallets and purses of many business owners like me.
With each set-back, I have tried to learn a lesson … don't be so gullible, get the money up front, take up references. But you have to balance this with being enthusiastic about new projects and ideas and not simply saying: "show me the money."
As you get older and a little bit wiser, you develop an early-warning system that starts to ring alarm bells in your head. I don't always get it right, but I haven't had a bad debt for a few years now.
Job interviews can sometimes be a challenge. Upon discovering that my team comprised nine women and one man (me), a hopeful male job seeker said he could not wait to enter the oestrogen tank and meet the ladies. We didn't take him on.
Part of our work involves helping companies/organisations who find themselves in difficult situations. We deal with the media interest and brief journalists on what is happening, giving the management team some breathing space to sort out their problems. Our most high profile case of recent years was the Jeremy Forrest abduction at a school in Eastbourne. There are no winners in such cases, but we try to ease stress levels of the hard-working teachers and governors and support them as the local and national media descend on them.
Getting the right team around you can take time. When we set up our digital marketing offer, I had two attempts at launching Cobb Digital. The people I took on were all great in their own ways, but they did not suit the direction I wanted to move the company in.
But in 2013, I cracked it. We took on an ambitious and hard-working professional who has taken the brand from strength to strength.
So what's the secret of success? Here are a few thoughts to get the ball rolling:
be bold, be ambitious and be prepared to take risks
take advice, when offered, but also listen to your heart
work like a dog, 24/7
Never say never. Only give up on an idea when you have exhausted every avenue
Don't pay too much attention to your detractors. The world is full of negative people who will criticise you and your ideas.
As the money comes in, invest it back into your business
Know your weaknesses – we can't be good at everything, so understand where you lack skills. When budgets permit, hire people with the relevant skills
Never be boastful – let others tell the world how good your products and services are
Giver's gain – be prepared to give away some of your time and energies to help others. In time, your support will be acknowledged and you will reap the benefits
Treat others as you would like to be treated. We are all only one trip away from a nasty fall from grace
Community care – remember your roots and the community that helped spawn your success. Pay back your dues and be respectful of others